By default, Luscii sends you an email when new measurement actions are required for you that day in the Luscii app or if you forgot to submit your measurements.
Please pay attention:
If you send in your measurements only later in the day, you may have already received a reminder email because the time of this reminder email has been set at a fixed time by the hospital and this is usually earlier on the day.
Would you like to unsubscribe from emails or notifications?
Please go to the settings in the app. For iPhone or iPad please see below instructions: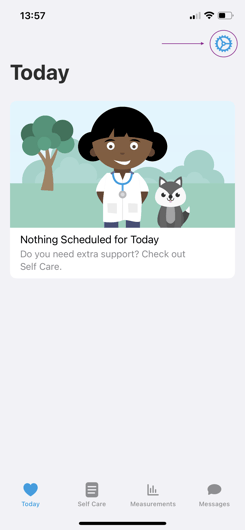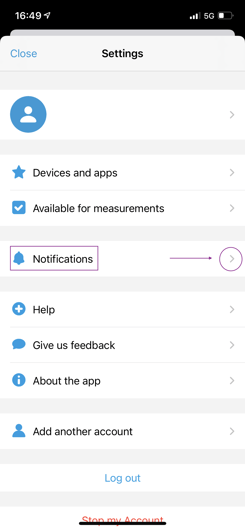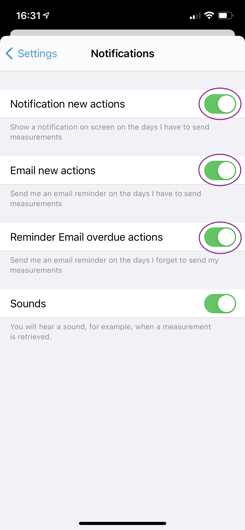 And for your Android phone or tablet: