Can the other party not hear you?
Check whether you have given the app permission to use your microphone. You can find this in the settings of your device under the section Luscii. Make sure that the slider next to Microphone is green.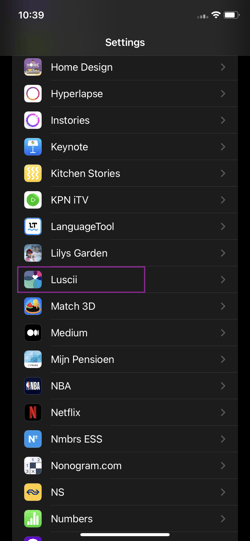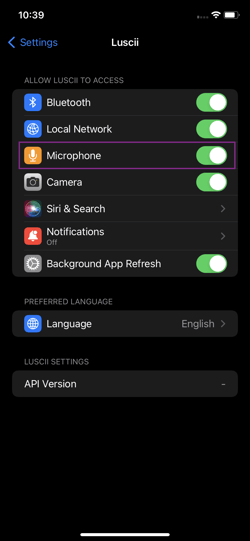 Can you not hear the other party?
Use the volume keys on your device to turn up the volume or try using earphones. Also ask the other party to check whether they've given the Luscii app permission to use the microphone.
Still don't have sound?
Log out of the app, then close the app and delete the app. Then reinstall the app and try video calling again.
Good to know: Did you install Luscii on your smartphone and were you making a call when you suddenly got a call? It is not possible make phone calls and video calls at the same time on the same smartphone. Hang up both calls, wait a bit and try video calling again.