Who is Luscii?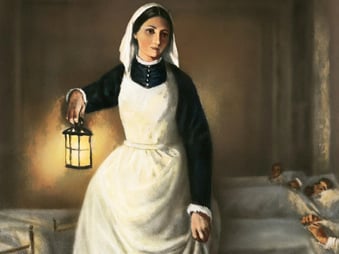 Nobody wants to go to hospital unnecessarily, but healthcare professionals do want to keep an eye on the well-being of their patients. We dream of a world in which staying at home and expert supervision go hand in hand. This is why we developed the Luscii app. Luscii is an international company, named after our source of inspiration Florence Nightingale. Nightingale in Latin is Luscinia and Luscii is derived from that. Our name is a tribute to the woman who revolutionized care. It took her a lot of effort to convince the conservative army command of the importance of hygiene, all whilst the need for it was very high.
What is it like as a patient to always have to go to hospital for check-ups, all while you're feeling pretty good? And how nice would it be to quickly be able to contact your care providers when you're not? With the Luscii app you can answer questions about your well-being from home and if necessary, you can send in measurements yourself, such as your blood pressure or temperature. Do you need medical attention? The artificial intelligence of Luscii vitals, our Clinical Engine, supports your healthcare providers and gives a signal. Contact is easily established via a message or video connection. It is our mission to make the Luscii app available to all patients.
A personal care coach in three steps.
Your healthcare provider will prescribe Luscii.
You install the Luscii app on your smartphone or tablet. We are happy to help you if necessary.
You can start taking your measurements at home. With the built-in messaging service and video-call, you will have one-on-one contact with your healthcare providers. Handy and safe.
As a company, Luscii is an immediate success. More than 15 million at-home measurements have already been processed. Almost half of the hospitals in the Netherlands use its services and major steps are also being taken internationally. Luscii is now available in 7 countries in Europe and Africa. The company gained acknowledgement with The Corona Check app, which it developed together with the Hospital OLVG.