At the top right of the App you will see a round icon containing a figure. When you click on this and then on manage your profile, you will reach the settings of the App.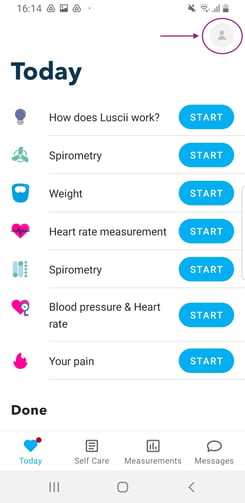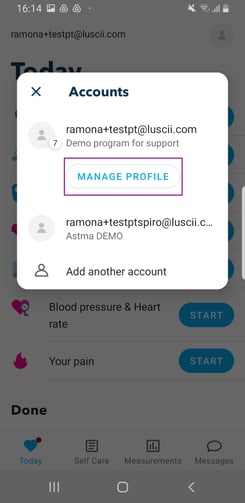 You will see the following options here: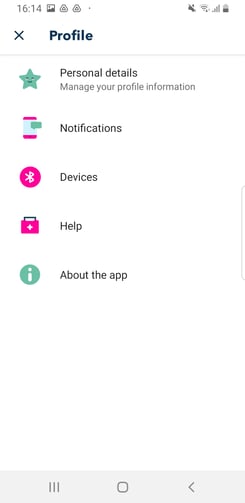 - Personal details
You can change your personal details here (not your email address. In orde to change your email address please contact Support from Luscii or your healthcare giver. In this section you can also logout or stop your account. Never stop your account though without consulting your healthcare provider first.
- Notifications
Under the heading notifications, you can turn off email reminders or notifications. You can also switch on or off the sound that you hear when you receive a notification. This article explains how to set this up.
- Devices
With this setting you can see which devices are connected to the Luscii App. You can also unpair the devices here. For more information on how to disconnect your equipment, please refer to the Troubleshooting section.
- Help
Here are the frequently asked questions. If you run into a problem, the frequently asked questions are answered here.
- About the app
Under this heading the terms and conditions, privacy policy, disclaimer and Android version and App version are displayed.