-----
Would you like to know if your scale can be connected to Luscii? For more information, see this page:
Can I pair the scale (via Bluetooth)?
-----
Should you be able to pair your scale, but it won't work? Try the steps below to help you!
With an iPhone or iPad:
First, disconnect all Bluetooth-paired scales in the app that you will find in the section> Devices and Apps (found by pressing the circle in the top right corner).

Hard close the app.

You can do this by pressing the home button twice in quick succession. If you don't have a home button, try swiping up on the screen slowly from the bottom edge of the screen.
All your recently used apps should show up as little tabs.
Then close the Luscii tab by swiping up the tab from the screen


Then check if the Bluetooth is turned on in the settings of your iOS device. First look for the following symbol to open your settings of the iPhone or iPad: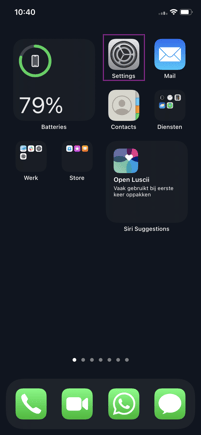 Then open the settings. Then check if the Bluetooth is turned on. You can check this in the Bluetooth section. The slider for Bluetooth should be green.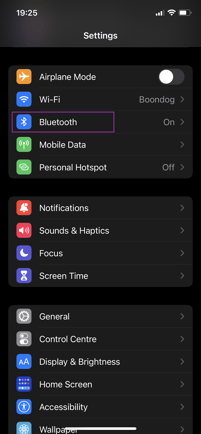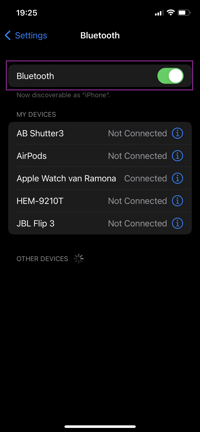 Then disconnect all scales paired via Bluetooth that you will find in the settings of your iOS device under the Bluetooth section. Press the blue letter i next to the scale to forget the device.
Note: the scales are not always visible here. In this case, you can skip this step.
If other measuring devices are connected (such as a smartwatch / other scale / fitbit / etc.), disconnect this connection as well.
Then turn off Bluetooth and wait 10 seconds. Then turn Bluetooth back on
Open the Luscii app
Then try connecting the scale again by going to the Actions section in the Luscii app and measuring your weight through the app. Follow the instructions shown in the app to pair the scale via Bluetooth.