Pulse oximeter iHealth Air
Do you have an iHealth Air pulse oximeter?

You can link this to the Luscii app via Bluetooth. Make sure that Bluetooth is enabled on your phone or tablet and that the Luscii app has permission to use it.
Open the Luscii app. On an Android device, Press 'Start' next to the oxygen saturation action. On an iOS device, press on the arrow next to the action. Choose the pulse oximeter iHealth Air and follow the instructions in the app to pair the pulse oximeter via Bluetooth. If you have problems connecting your pulse oximeter, you can read here what you can do with an Android phone or tablet and here with an iPhone or iPad.
Different pulse oximeter
Do you have another pulse oximeter that can be paired with Bluetooth? Then you can see if you can link it to the Apple Health app (iOS) or the Google Fit app (Android). Luscii can also load your saturation measurements via these apps.
If you have a pulse oximeter that cannot be paired with bluetooth, you can also enter your measurement manually. Press Start at the action oxygen saturation and choose to enter manually.
For iPhone/iPad: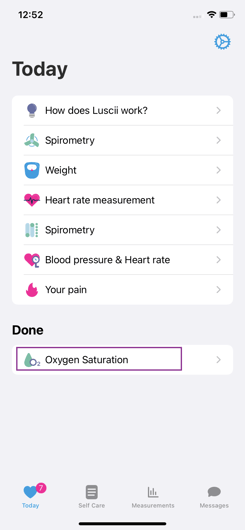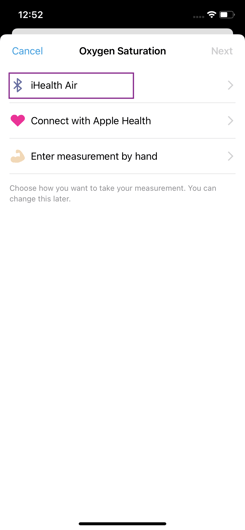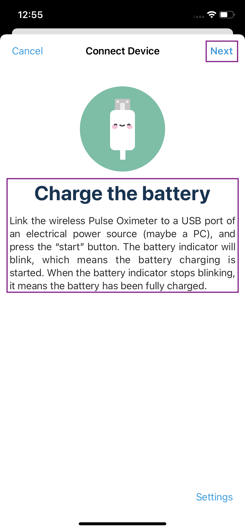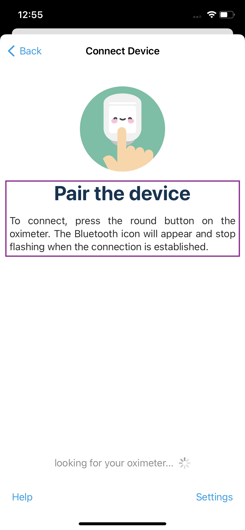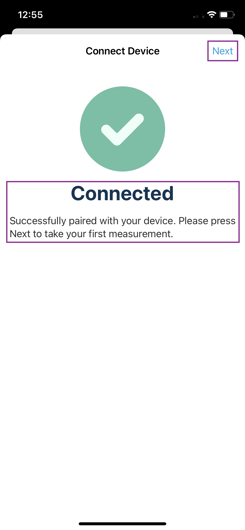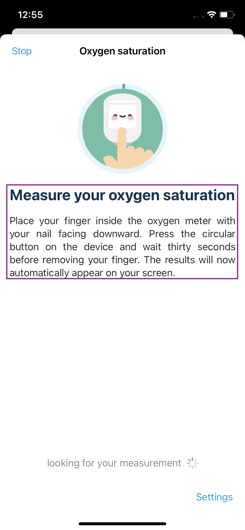 For Android phone or tablet: