Luscii app and MIR Spirobank Smart
If you have the MIR Spirobank Smart, it is possible to link it directly to the Luscii app via Bluetooth.


About the MIR Spirobench Smart

The MIR Spirobank Smart is a medical device. You can download the user manual digitally here:
Manual Spirobank Smart
Additional instructions for pairing
These instructions are intended to replace sections 2.2 and 2.3 of the MIR Spirobank Smart's instructions for use.
Turn on the Bluetooth functionality on your mobile/tablet.

Open the Luscii app.
Go to the 'Today' section and under 'Spirometry' click on 'START'.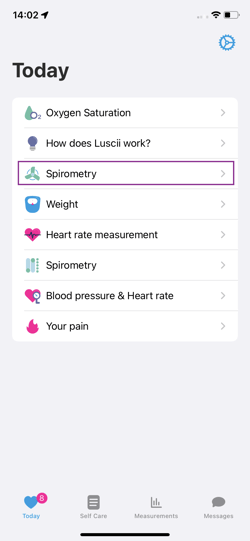 Follow the instructions in the app to pair the spirometer via Bluetooth.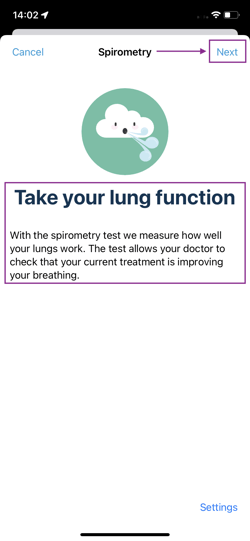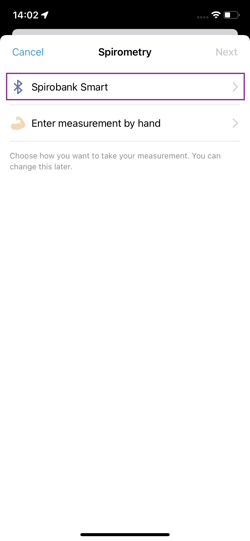 Carefully fill in your personal information. When all details are filled in, the 'next' button will turn blue and click on it.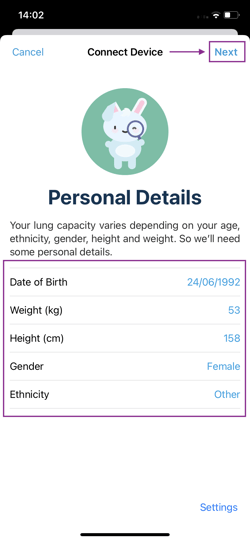 The MIR Spirobank Smart and the Luscii app will connect. Wait until you get the message that the MIR Spirobank Smart is connected and press 'Next'.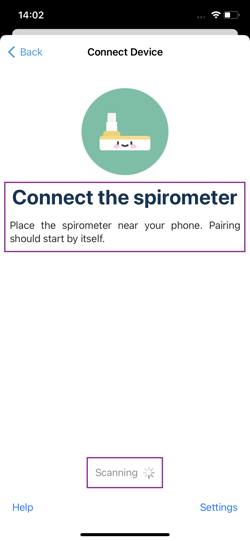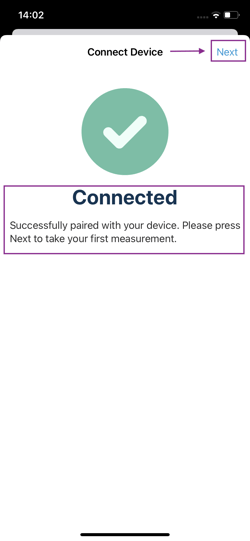 When the MIR Spirobank Smart is connected, you can start measuring. To do this, read the instructions for use of the MIR Spirobank Smart starting in chapter 2.4.
Below you will see two pictures, in the left picture you see two bars before you start blowing. The moment you start blowing, the bars will move as shown in the right picture. When you're done, wait for the results before pressing anything.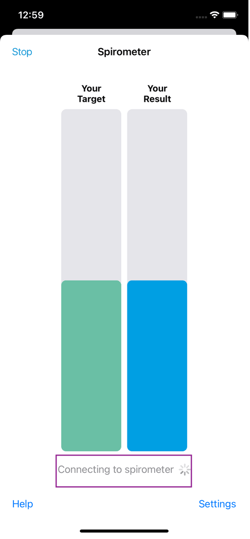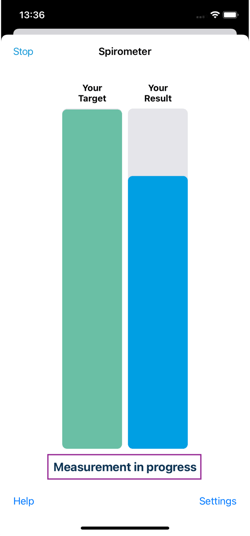 You will see your results listed this way and can then click send to send it to the hospital. If you want to add a comment, you can do so in the bar "add a comment".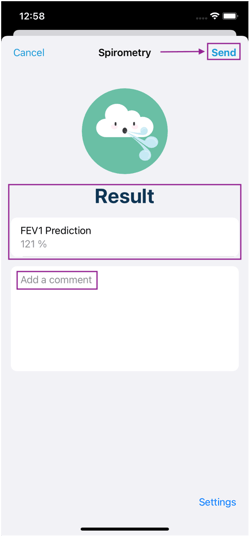 For a phone/tablet with an Android control system, it looks like this: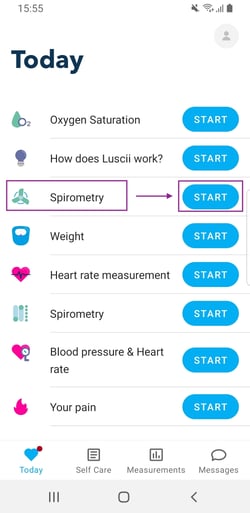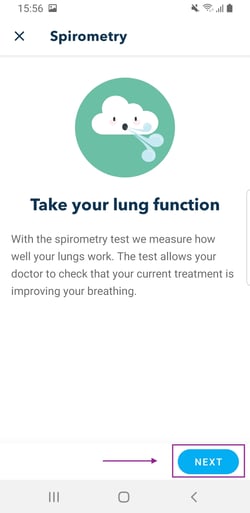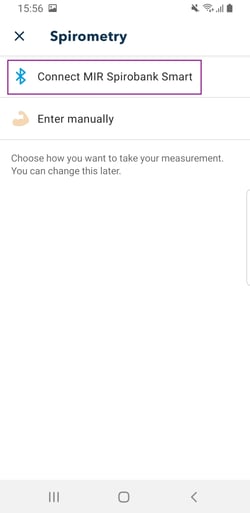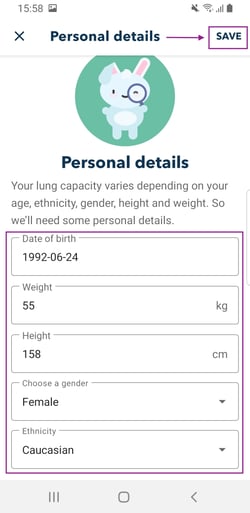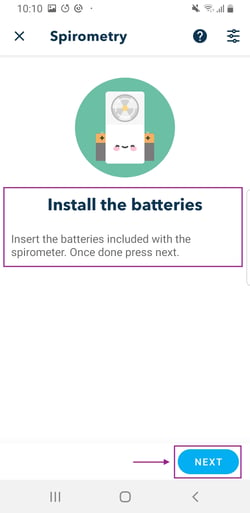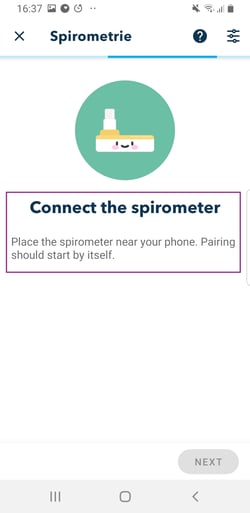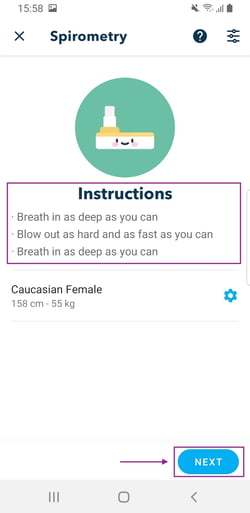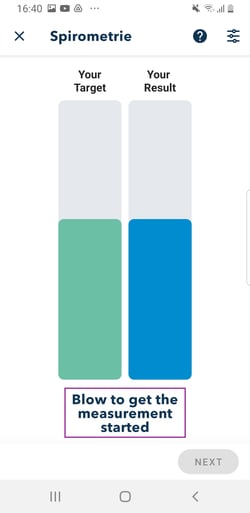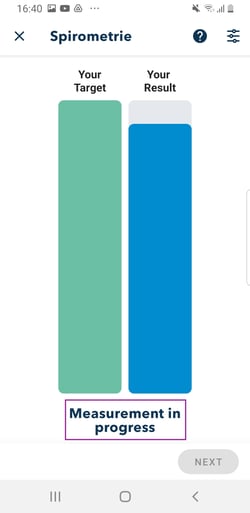 Follow the steps below to perform a measurement